ANA CLAUDIA MACORETTA (-MARTINO)
(Please, visit:
ProZ
)
(CV on display in the standardised version on the top of this chart)
Certified PRO Translator
and
PhD in Linguistics
(Univ. Autónoma de Madrid, Spain)
I am a
lawyer-linguist
(with a degree in Translation Studies and a previous degree in Law) working as legal translator and interpreter.
Language combinations:
English – Spanish – Italian
Years of experience:
25 years of experience (1991 – present time)
Examples of translation projects (English – Spanish – Italian)
-
Contracts:
escrow agreements, distribution agreements, sale and purchase agreements, termination agreements, consultancy agreements, consortium agreements, confidentiality agreements, framework agreements, terms of use,
-
Corporate documents:
minutes of meetings, articles of association, articles of incorporation, by-laws.
-
General correspondence:
legal reports, professional services offer, memoranda, letters of intent.
-
Court documents:
legal claims, summons, and judgments.
-
Notarial documents:
affidavits, deeds, and certificates.
-
Papers on legal doctrine
for colleagues who published in specialised legal journals.
You'll find some samples of my legal translations if you display the standardised version on the top of this chart (see Portfolio: Sample translations submitted). For literary translations related to legal and courtroom drama, please, visit my profile at Babelcube. For academic papers and other writings you may refer to my webpage at Researchgate.
I have a private office at home and I am available at normal working hours.
Member of Translators Without Borders
Madrid Bar Association membership No. 77.807 - ICAM (Ilustre Colegio de Abogados de Madrid).
Please, visit: www.icam.es/vernoticia.jsp?id=200711260009&seccion=ambiental&canal=am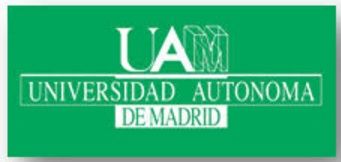 Please, visit: www.babelcube.com/user/ana-claudia-macoretta