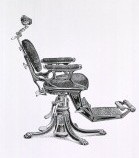 Membro dal May '06
Lingue di lavoro:
Da Inglese a Italiano
Da Italiano a Inglese
Italiano (monolingue)
Availability today:
| | | |
| --- | --- | --- |
| | April 2021 | |
S
M
T
W
T
F
S
1
2
3
4
5
6
7
8
9
10
11
12
13
14
15
16
17
18
19
20
21
22
23
24
25
26
27
28
29
30
texjax DDS PhD
Degree + PhD in Dentistry, ATA-Certified



Ora locale:

08:16 EDT (GMT-4)




Madrelingua

: Italiano

PayPal accepted

Feedback from
clients and colleagues
on Willingness to Work Again

7

positive reviews

(1 unidentified)


Your feedback
When quality matters.
Traduttore e/o interprete freelance,

Membro verificato
This person is not affiliated with any business or Blue Board record at ProZ.com.
Translation, Editing/proofreading
Specializzazione:

Medico: Odontoiatria

Medicina (generale)

Medicina: Sistema sanitario

Medicina: Farmaceutica

Medicina: Strumentazione

Medicina: Cardiologia

Genetica

Nutrizione

Scienza (generale)

Matematica e Statistica
More
Punti PRO: 7765, Risposte a domande: 3394, Domande inviate: 550
Traduzioni di prova presentate: 2


More
Bego (implant) system, Business, espressioni, Medical, Tex
Anni di esperienza: 23 Registrato in ProZ.com: Mar 2006. Membro ProZ.com da: May 2006.
Da Inglese a Italiano (American Translators Association, verified)

ATA
Microsoft Excel, Microsoft Word, Powerpoint, SDL TRADOS
CV will be submitted upon request
Training sessions attended
2014 annual ProZ.com translation contest: English to Italian

texjax DDS PhD sottoscrive ProZ.com's Linee guida professionali (v1.1).
Biografia
              Dental Translations Specialist

Unique experience, expertise, and first-class service

With a Degree and a PhD in Dentistry, clinical and research experience, 14 years as Assistant Editor for a peer reviewed dental journal with impact factor, 3 dentistry books translated and published, millions of words of dental literature translated, edited and published, and 20 years of translation experience, you can be assured that your dental projects are in good hands.

Medical Translations Specialist

When it comes to medical translations, quality is never an accident

Medical translations require understanding and demand a very high level of expertise and specialized knowledge that cannot be improvised. Medical knowledge is acquired through years of medical education, and this is a field where accuracy is of the utmost importance.

An excellent medical translation is the perfect balance between mastery of the mother tongue and writing skills, thorough knowledge of the source language and an intimate understanding of the topic. In my experience as medical professional and editor, the latter can only be achieved by somebody with a solid medical background.

When you need to translate medical information,

choosing the right translator is the most important investment you can make

. Avoid costly mistakes by trusting a true professional.

I can help you ensure that your projects are successful. I do not improvise.

_________

Education & Credentials

•

Ph.D.

in

Preventive Dentistry.

Italy.

Admission Examination Grade: 120/120 (Top Mark, Full Scholarship)

Final Grade: Excellent.

•

Degree

in

Dentistry.

Italy.

Final Grade: 110/110

•

Certificate

in

Paediatric Dentistry.

Japan.

•

Visiting Doctor/Researcher

. Japan. 2 years

•

Visiting Doctor/Researcher

. Puerto Rico. 2 years

•

Member

of the

Editorial Board

of the

European Journal of Paediatric Dentistry

(peer-reviewed dental journal with

impact factor

) (2006-present).

•

ATA-Certified Translator

-American Translators Association-

• Proz.com

Certified Pro

Translated books

•

Treatise of Implant Dentistry

[A.P.S.P "Suor Agnese", Publish Date: 2009, 232 pp.]

•

Restorative Dentistry

[Elsevier, Publish Date: 2011, 668 pp.]

•

Complicanze implantari

[UTET, Publish date: 2013, Chs. 14-22]

•

•


English to Italian volunteer translator

Areas of expertise:

•

Dentistry

•

Medical

•

Pharmaceuticals

•

Biotech

•

Medical equipments/devices

•

Science

•

Chemistry

•

Mathematics

&

Statistics

•

Journalism

•

Nutrition

• Etc.

English > Italian

• Translation services in the outlined fields are provided in the English into Italian language pair.

Italian > English

• In addition to the above, I provide translation services in the IT>EN combination,

solely

in the dental and medical fields.

•

Each

translation is accurately proofread by a competent English native speaker translator.

• Translation services in the IT>EN pair are offered

exclusively

to direct clients.

Inglese > Italiano

• I servizi di traduzione nei campi indicati sono forniti nella combinazione linguistica inglese > italiano.

Italiano > Inglese

• In aggiunta ai suddetti, si forniscono servizi di traduzione nella combinazione linguistica IT>EN,

esclusivamente

per testi di carattere odontoiatrico e medico.

•

Ogni

traduzione è accuratamente revisionata da un traduttore competente di madrelingua inglese.

• I servizi di traduzione nella combinazione linguistica IT>EN sono offerti

esclusivamente

a clienti diretti.

medical traslations dental translations scientific translations traduzioni mediche traduzioni odontoiatriche traduzioni scientifiche

Questo membro ha acquisito punti KudoZ aiutando altri colleghi nella traduzione di termini di livello PRO. Cliccare sui punteggi per visualizzare le proposte di traduzione suggerite.


Parole chiave: anatomy, article, articles, articles review, Assistant Editor, biology, bio-medicine, cancer, cardiology, caries, cariology, chirurgia refrattiva, clinical trials, consent forms, conservative, conservative, cosmetic dentistry, cross-sectional study, DDS, dental, dental anatomy, dental apparatus, dental article translation, dental articles, dental caries, dental devices, dental equipment, dental implants, dental insurance, dental journal, dental journals, dental literature, dental products, dental publication, dental publications, dental publishing, dental research, dental study, dental surgery, dental text, dental text review, dental therapy, dental thesis, dental transaltions, dentistry translations, dental translation services, dentist, dentistry, dentistry journal, dentistry papers, dentistry publishing, dentistry translation services, denture, diabetology, diagnostic, diagnostic equipment, dietology, doctor, drugs, editing, editing-proofreading, Editor, electrode, endocrinology, endodontics, English, English-Italian, equipment, FDA, fixed, fluoridation, fluoride, specific electrode, fluorine, fluoride, gastroenterology, general text, general translations, genetics, guidelines, gynaecology, haematology, health care, hospital, hospital equipment, human resources, immunology, implantology, implants, infectious diseases, informed consent forms, insurance, Italian, LASIK, manual, manuals, materials, medical article, medical article translation, medical articles, medical devices, medical document, medical equipment, medical factsheet, medical journal, medical literature, medical papers, medical products, medical publications, medical records, medical research, medical sheets, medical statistics, medical study, medical survey, medical text, medical translations, medical editor, medical translator, medical writer, medicine translations, methodology, methods, microbiology, mouth, nutrition, occlusion, odontostomatology, otranslation, oncology, operator manuals, orthodontics, orthopaedics, phtalmology, orthopedics, paediatrics, paediatric dentistry, pathology, patient diaries, patient information sheet, pediatric dentistry, periodontology, pharmaceutical, pharmaceuticals, pharmacology, PhD, physiology, pneumology, posture, posturology, prevention, proofreading, proofreading editing, prosthetics, prosthodontics, protocol, protocols, psychiatry, psychology, publishing, refractive surgery, research, research protocols, researcher, restoration, restorative dentistry, review, science, scientific articles, scientific editor, scientific review, scientific translations, scientific translator, scientific writer, spinal surgery, statistics, stomatognatic apparatus, stomatology, translations, study, study protocols, surgery, teeth, temporo mandibular joint, test, text, therapeutics, therapy, TMD, TMJ, tooth, translation services, translation, translation medical articles, treatments, ultrasound, urology, anatomia, apparato stomatognatico, apparecchi elettromedicali, apparecchiature medicali, apparecchiature, apparecchiature dentali, articolazione temporo-mandibolare, articoli medici, articoli medicina, articoli odontoiatria, articoli scientifici, assicurazione, assicurazione dentale, attrezzature mediche, biologia, cardiologia, carie, cariologia, chirurgia, chirurgia dentale, chirurgia odontoiatrica, chirurgia spinale, chirurgia vertebrale, consenso informato, conservativa, dentale, dente, denti, dentista, diagnostica, elettrodo, elettrodo fluoro-specifico, ematologia, endodonzia, farmacologia, farmaceutici, fisiologia, fluorazione, foglietti illustrativi, forniture dentali, genetica, impianti, impianti dentali, implantologia, inglese, inglese-italiano, italiano, LASIK, linee-guida, malattie infettive, manuali operativi, materiali dentari, medicina, medico, microbiologia, nutrizione, occlusione, odontoiatra, odontoiatria cosmetica, odontostomatologia, oftalmologia, oncologia, ortodonzia, ortopedia, ospedale, ospedaliero, parodontologia, patologia, pediatria, pedodonzia, pneumologia, postura, posturologia, prevenzione, prodotti dentali, prodotti medici, protesi, protocolli, protocollo di studio, psichiatria, psicologia, redattore medico, redattore scientifico, revisione articoli, revisione scientifica, revisione testi medici, revisione testi odontoiatrici, ricerca, ricercatore, ricercatrice, risorse umane, rivista medica, rivista odontoiatrica, riviste odontoiatriche, riviste dentali, scienze, scienza, servizi di traduzione, servizi di traduzione medica, statistica, statistica medica, stomatologia, studio medico, studi medici, studi scientifici, temporo-mandibolare, terapia, terapia odontoiatrica, testi medici, testi odontoiatria, testi odontoiatrici, traduttore medico, traduttore medico-scientifico, traduttore scientifico, traduzione, traduzione articoli, traduzione articolo, traduzione articoli medici, traduzione articoli odontoiatrici, traduzione medica, traduzioni, traduzioni dentali, traduzioni generali, traduzioni mediche, traduzioni medicina, traduzioni odontoiatria, traduzioni, odontoiatriche, traduzioni odontoiatriche, traduzioni odontostomatologia, traduzioni scientifiche, traduzioni stomatologia, trattamento, ultrasuoni, urologia
72 visite visite nel corso dell'ultimo mese,
da un totale di 44 visitatori Questo profilo ha ricevuto
Ultimo aggiornamento del profilo
Nov 17, 2020