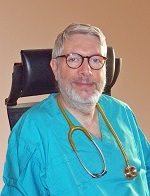 Membro dal Jun '04
Lingue di lavoro:
Da Inglese a Italiano
Da Tedesco a Italiano
Da Italiano a Inglese
Claudio Porcellana
DMV MITI 18+ anni specialista medicina



Italia

Ora locale:

04:57 CET (GMT+1)




Madrelingua

: Italiano (Variant: Standard-Italy)
DVM, Qualified Member of ITI having passed my exam first time round in the Medicine and pharmaceuticals area and 18+ years in medical translation
Traduttore e/o interprete freelance,

Membro verificato
This person has a SecurePRO™ card. View now.

Translation, Editing/proofreading, Software localization, Transcreation
Specializzazione:

Medicina (generale)

Medicina: Farmaceutica

Biologia (Biotecnologia, Biochimica, Microbiologia)

Medicina: Strumentazione

Bestiame/Zootecnica

Genetica

Medico: Odontoiatria

Medicina: Cardiologia

Medicina: Sistema sanitario

Computer: Software
Punti PRO: 225, Risposte a domande: 108
18 Commenti



More
Traduzioni di prova presentate: 1


More
Anni di esperienza nella traduzione: 19 Registrato in ProZ.com: Jun 2017. Membro ProZ.com da: Jun 2004.
Da Inglese a Italiano (Institute of Translation and Interpreting)

ITI
memoQ, SDL TRADOS
72 forum posts
http://www.medical-translation-services.biz
CV available upon request
Conference attendedProZ/TV Credential
Claudio Porcellana sottoscrive ProZ.com's Linee guida professionali.
Meet new translation company clients
Screen new clients (risk management)
Bio
About English/German to Swiss-Italian translations, note that I am not Swiss native.
Nevertheless, having helped my wife that translates Swissmedic papers since 3 years, also collecting, aligning and indexing all DE to IT-CH and EN to IT-CH relevant Swissmedic regulations, I can say I am perfectly able now to translate English/German to Swiss-Italian Swissmedic medical docs
I am a DVM (owner of a pet practice for 18 years), a Qualified Member of ITI having passed my exam first time round in the Medicine and pharmaceuticals area, and a Subject Matter Expert in medical translation, with 19+ years spent translating EMA templates, trials, surveys, IVRS/IWRS, ICFs, medical softwares, textbooks and doing editing, Language Quality audits and Linguistically Validated Translation
Value-added services: finding mistakes or ambiguities in the source, consulting with the customer about the objective and target audience of the text, suggesting adaptations, i.e. transcreation
Being both a senior specialized translator/editor and a Subject Matter Expert, I can avoid jargon traps and translate without losing sight of compliance to e.g. QRD templates, EU Medical Directives, ATC-codes, ICD-10, medDRA and Meddev databases, EDQM, ISOs, etc.
Since 2014 I work for a couple of CROs and a functioning-scale developer, doing reconciliation, harmonization, and back-translation, acting as the the Expert Reviewer at the Expert Review Stage: I don't manage the so-called cognitive debriefing, but I'm asked to give linguistic advice if there is a particularly difficult issue to solve based on the interviews
I have a Professional Indemnity Insurance that covers 1.000.000.000 of EUR
Latest projects:
English translator (after due revision work by their English mother-tongue expert) for the 5M Clinical Veterinary Echography, by Federica Rossi, Giliola Spattini

Ongoing projects:
Italian translator for the app Atlante di anatomia umana by Visible Body from 2014 to 2019
Italian translator for Veterinary Focus (former Waltham Focus) magazine and monographs since 2004
Past projects:

PEMT auditor (to understand what is involved) Just in case you will be asked to do some PEMT

Builder of the Babylon English to Italian glossary: Statistica epidemiologica

Italian translator for some major textbooks:
Elsevier Clinica medica veterinaria Malattie del cane e del gatto di Ettinger & Feldman, sesta edizione
UTET Pronto Soccorso Veterinario - cane gatto ed animali esotici di Signe J. Plunkett
UTET 5-Minute Veterinary Consult di Larry Tilley
UTET Anestesia e Analgesia Cane, Gatto, Animali esotici di Seymour & Gleed
UTET Il secondo Cervello di Michael D. Gershon
CSE Nuove Indicazioni nel trattamento del dolore neuropatico


Special tasks:
Italian to English medical translation: as far as deadlines are adequate and an English mother-tongue reviser follows
Language Quality Assurance audits, English to Italian (finding errors and grading them) and Expert Review in Linguistic Validation (back-translation and harmonization work-flows): 40 EUR/hour - Minimum fee: 40 EUR
Parole chiave: Patient Reported Outcomes, Linguistic Validation, Linguistically Validated Translation, transcreation, Accident and emergency medicine, Allergology, Anaesthetics, Biological hematology, Cardiology, Clinical biology, Clinical chemistry, Clinical neurophysiology, Craniofacial surgery, Dental, oral and maxillo-facial surgery, Dermato-venerology, Dermatology, Endocrinology, Gastro-enterologic surgery, Gastroenterology, General hematology, General Practice, General surgery, Geriatrics, Immunology, Infectious diseases, Internal medicine, Laboratory medicine, Maxillo-facial surgery, Microbiology, Nephrology, Neuro-psychiatry, Neurology, Neurosurgery, Nuclear medicine, Obstetrics and gynecology, Occupational medicine, Ophthalmology, Orthopaedics, Otorhinolaryngology, Paediatric surgery, Paediatrics, Pathology, Pharmacology, Physical medicine and rehabilitation, Plastic surgery, Podiatric Surgery, Radiation Oncology, Radiology, Respiratory medicine, Rheumatology, Stomatology, Thoracic surgery, Tropical medicine, Urology, Vascular surgery, Venereology, veterinary medicine, Animal behavior, Animal welfare, EMA QRD, SMPC, PIL, IFU, IVRS/IWRS, ICF, medical software localization, trials, ATC-code, ICD-10, medDRA, Meddev, EDQM, medical app
26 visite visite nel corso dell'ultimo mese,
da un totale di 16 visitatori Questo profilo ha ricevuto
Ultimo aggiornamento del profilo
Dec 16, 2019